(mixed reality play) (multiplayer) (role-play) (adaptation) (simulation) (video-game engine)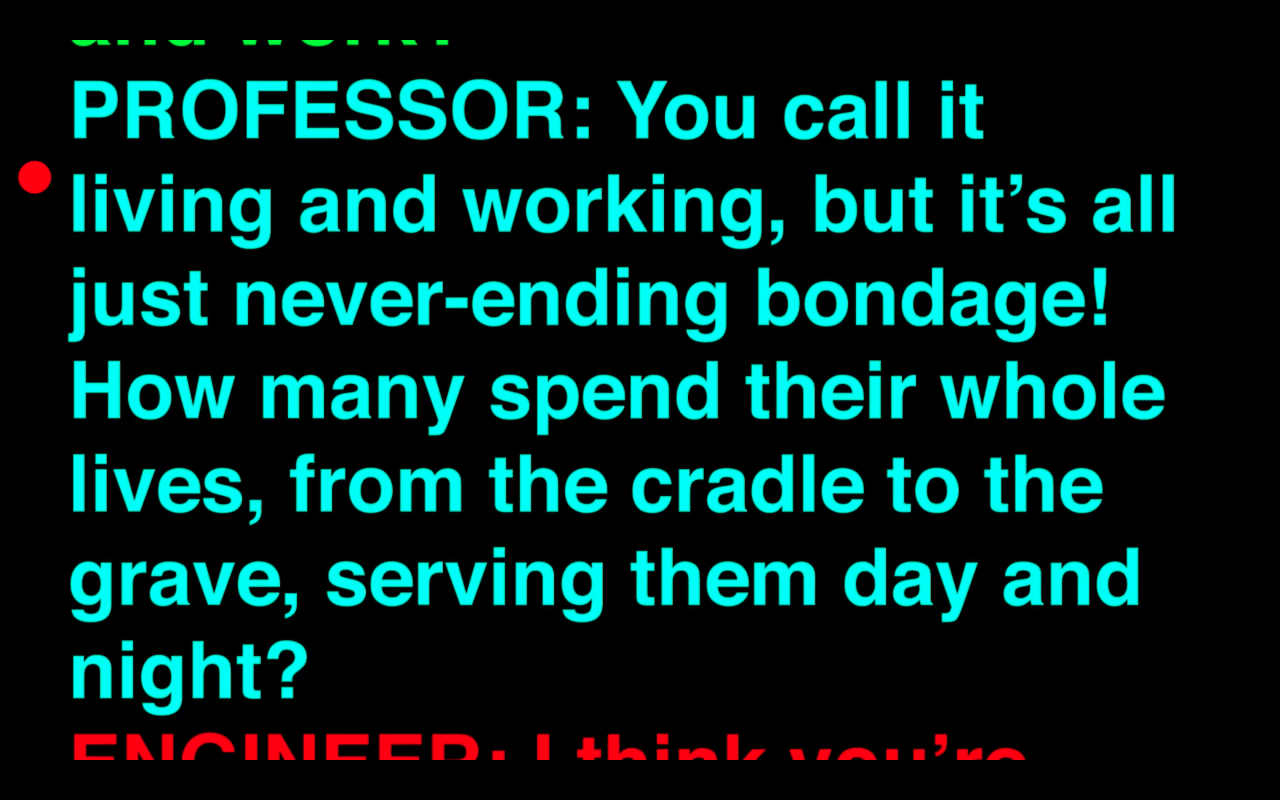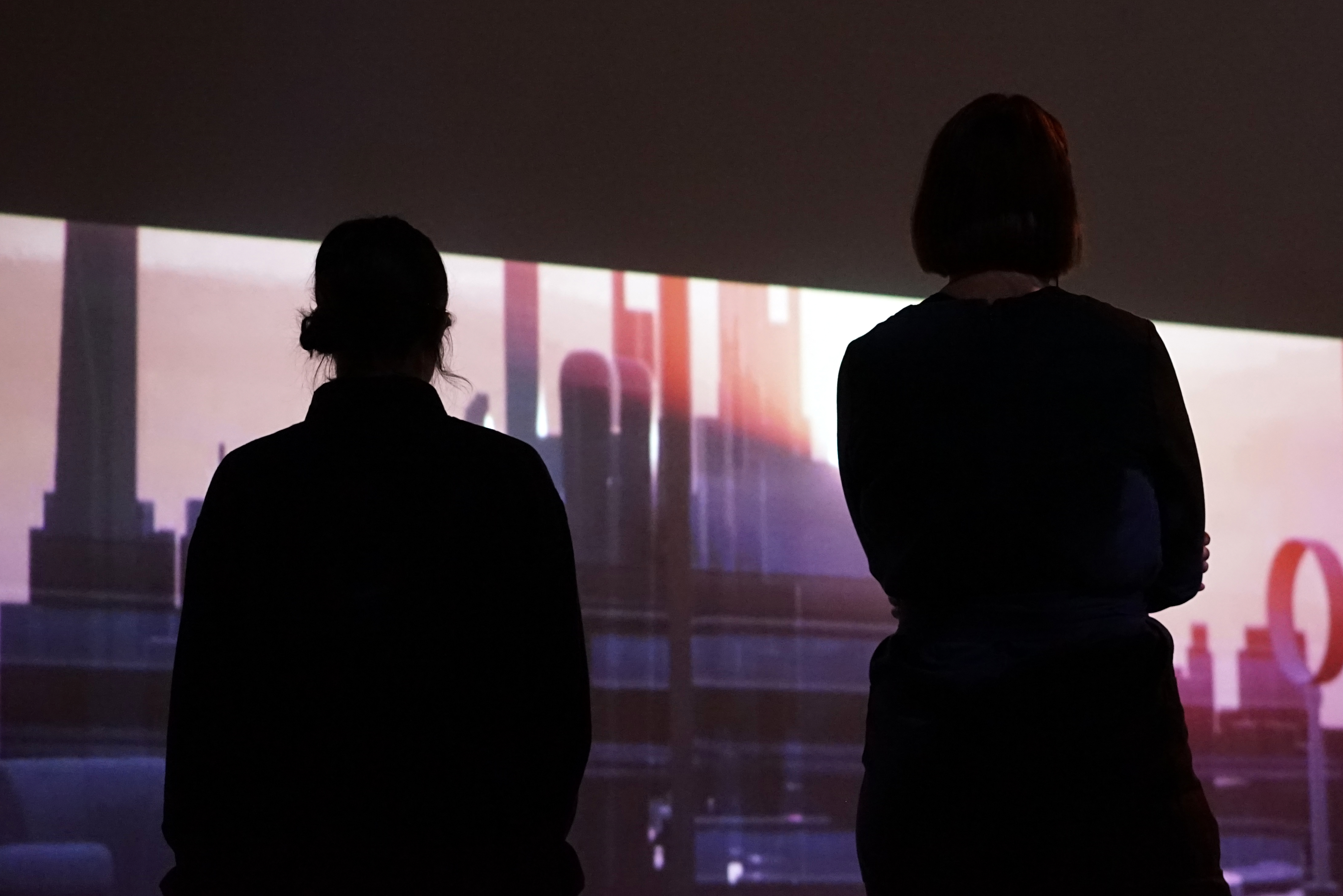 Melodramatic mixed reality role-play based on adapted novel by Samuel Butler (1872). Originally written as a satire of industrial revolution, Butler envisions a fictional country where machines have been abandoned due to a belief that they posses consciousness. In my interactive installation, the visitors are invited to become the actors and embody ideas and beliefs of one of the three characters (Professor, Engineer, Servant) through a script shown on a teleprompter screen. Each of these characters play a different role in the upcoming war between the machinists and anti-machinists, human labour and automation, nature and artificiality.
Erewhon, 2018. ... Reloading Technology, TAC, Eindhoven, 2018.